Ultra Thick Protectant - High Gloss Dressing
Ultra Thick Protectant - High Gloss Dressing
Product Description
Ultra Protectant - Thick
water based dressing
Leaves long-lasting high gloss shine
Wipe on formula
3D Products, the #1 manufacturer of professional auto detailing products, has released a revolutionary version of their top selling Ultra Protectant that will change the way you add gloss to your vehicle. Ultra Protectant THICK is the hand applied version of our popular dressing created for those individuals that prefer to apply their dressing by sponge or brush. All the same great shine & durability attributes as Ultra Protectant, but intended to be wiped on. Ultra Protectant THICK uses an almost gel-like formula applying effortlessly to any surface without leaving any greasy or sticky residue behind.

The thickest, most concentrated water-based protectant on the market. 3D Ultra Protectant THICK is an extremely powerful and effective dressing and can be used in a variety of applications. Use THICK on exterior surfaces such as tires & trim as well as interior dashboards, trim pieces or anywhere else a high shine is desired. THICK protects, beautifies & brings back life to dingy vinyl & rubber trim without leaving behind any sticky mess.

THICK is rightfully named and because of that it cannot be sprayed through a conventional trigger sprayer. Apply by hand using a sponge or brush in thin even coats. Additional layers can be applied for that ultra-high shiny look. This product dries to a durable, non-tacky, smooth glossy finish preventing dust re-collection. 100% Bio-Degradable and safe for your tires and trim. User friendly formula prevents unneeded waste by allowing the user to precisely apply the intended amount directly to the surface.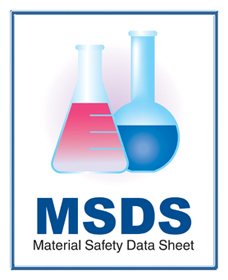 706 - Ultra Protectant MSDS Sheet
* This MSDS Sheet is in .pdf format. Please download Adobe Acrobat Reader to view it. You can also right-click and 'save as' to save it.
Directions
To ensure proper adhesion of Ultra Protectant THICK, thoroughly clean the surface prior to application. Use 3D Yellow Degreaser or Orange Citrus Degreaser to melt away prior dressings, dirt and grime. Redistribute Thick into 3D Squeeze Bottle for greater versatility and storage. Apply with your choice of sponge or brush to desired surface. DO NOT DILUTE. After application, let it dry to that smooth glossy finish. 3D Ultra Protectant THICK is made from proprietary ingredients that will never gather dust, post-application.
Find Similar Products by Category
Customers also viewed