Product Description
Take your car's paint to another level!
Unprecedented slickness & shine
Revolutionary, Patent Pending, two part polymer paint sealant system
Super easy to apply!
HD® Nitro SealTM is a revolutionary two part copolymer paint sealant system that is designed to be used by everyone who owns a vehicle. It is easily applied by hand; so anyone can do it.
No need for endless manuals, polishers, or equipment. HD® Nitro SealTM will make your car look newer than when you bought it.
This two part process is the first of its kind. HD® Nitro SealTM activates its brilliance when you blend Part A and Part B(patent pending). on the surface of the automobile. Each bottle is topped off with nitrogen gas to ensure longevity of the shelf life and deliver spectacular results.
Part A is an aminofunctional fluid group and Part B is a hybrid Montan wax composite. Part A provides excellent surface affinity and spreadability through its incredible wetting feature (that's why a little goes a long way), thus anchoring the product to the car paint.
What others are saying:
"thats the best looking 11 year old jetta i've ever seen."
"now you have a product that not only looks fantastic, but it will outlast most other LSPs of its kind. Here is what I think: Not only does NS look as good as POXY, it looks BETTER. Actually, a lot better. The gloss is off the charts…It also feels very very slick. NS is everything one would want." – Thomas Dekany
Another blogger mentions: "Looks like the final sealant purchase for me. Nitro will replace my Zaino"
Application Review
Technical Review
Kit Contains:
- 1 HD Nitro Seal Part A
- 1 HD Nitro Seal Part B
- 1 Red Applicator
- 1 Black Applicator
- 1 Microfiber Towel
- 1 Latex Glove
- 1 Instruction Sheet
- 1 Nitro Seal Box (UPS orders only).
*Orders shipped with USPS Flat Rate Small Box will not include the Nitro Seal Box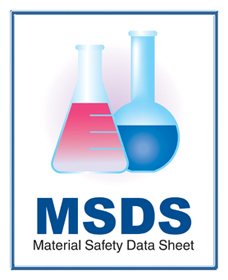 920K - Nitro Seal Part A MSDS Sheet
920K - Nitro Seal Part B MSDS Sheet
* These MSDS Sheets are in .pdf format. Please download Adobe Acrobat Reader to view them. You can also right-click and 'save as' to save it.
Directions
Instructions:
Before using HD® Nitro SealTMensure that your car surface is clean and dry. We recommend washing with 3D® Pink Car Soap or take it to your local car wash.
Apply a few drops of Part A to the provided Black Applicator. (A little goes a long way; do not over saturate the pad). Rub in Part A, until you return to your starting point.
Wait 5-10 minutes before applying Part B. Part A does not need to dry completely before you begin Part B application. The matt hazy appearance and wet patches are normal. DO NOT BUFF OFF, YET!!!
Return to your original starting point and begin applying Part B by placing a few drops onto the provided Red Applicator and rub in again until you complete the entire vehicle.
Allow for Part A and B to react and create cross linking for at least 30 minutes.
Buff off the vehicle with the provided microfiber towel to an amazing shine!
Since the HD® Nitro SealTMKit has enough product to seal 2 mid-sized vans or sedans, there will be some left over sealant. Therefore, do not over apply as you will be wasting another valuable application that could have been shared on another vehicle.
Attention:
HD® Nitro SealTMcures to its optimum performance in 24 hours. During that period do not wash or expose your car to any water or rain.
Use the latex glove provided while using the product.
Tips:
Begin your application process at the front of the vehicle and work your way around the car in sections until you return to your starting point.
For better results: Before buffing off Part A & B, allow them to cure even longer up to 24 hours, if you have the time.
For ultimate results: The smoother your car surface is the better your shine and durability will be. Therefore, we recommend claying your car and polishing using HD Uno®.
Storage & Expiration: To ensure the longevity of the shelf life; each bottle is topped with nitrogen gas. Once the bottles are opened, make sure that their caps are tightly sealed. Store in a dry and dark location. We recommend that you use HD® Nitro SealTM within 30 days of opening the bottles.
This sealant's highly durable protection lasts up to 12 months based on typical car usage*.
* Car usage can vary depending on maintenance, mileage, weather conditions, parking location (ie. covered garage or next to a sprinkler) and other factors. Please bear in mind that our tests are based on a car that gets driven around 15,000 miles per annum, parked in a covered garage, and washed regularly. It is unreasonable to expect that all cars will have the same durability length. You can ensure of the durability by applying HD POXY every 3 months.
Keep out of reach of children.
Find Similar Products by Category
Customers also viewed