Final Touch - Quick Detailer
Final Touch - Quick Detailer
Product Description
Quick and easy way to remove fingerprints and buffer smears for a showroom shine. Works great on paint, glass, and chrome. Use as a DRY-WASH. Spray on cars that are not heavily soiled and wipe off with a soft, clean, dry cloth. Instant deep gloss. Maintains and protects the previous wax. Excellent lubricant for Clay Bars.
3D Final Touch is a simple to use versatile quick detailer that works beautifully on all of your vehicle surfaces. Restores a showroom shine in no time! Quickly and effortlessly remove smears, smudges,
fingerprints, light dust and other topical defects from your paint, glass and trim. Also perfect for cleaning and restoring perfection to door jambs, windows and quick interior dusting.
3D Final Touch works perfectly as a clay bar and clay towel lubricant by provided a slick medium for your clay to glide across all while leaving the surface silky smooth. Loaded with gentle gloss enhancing polymer lubricants that will not degrade the wax layer already on your vehicle and with continuous use will build up a stronger film build of protection and slickness. Make 3D Final Touch your go to product for all you general quick detailing chores.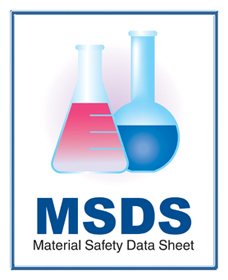 * This MSDS Sheet is in .pdf format. Please download Adobe Acrobat Reader to view it. You can also right-click and 'save as' to save it.


Product Videos
It's that final touch right before delivery of your vehicle. You've done all the detailing, on this vehicle. What we have left is some smudges here on the door from opening and closing making sure the car was in the vehicle was cleaned and inspected on your final delivery for your customer we have some of these smudges instead of pulling out waxes and degreasers and all sorts of cleaners we have a very mild wax and cleaner in FINAL TOUCH that we can simply mist on the vehicle and what it'll do is brighten and clean these smudges. It is even safe for your glass and leave a little bit of a wax finish to it. So it gives you that nice bright shine that you already had but you accidentally maybe touched with your fingers or with a wax or any leftover residue you also can take final touch an clean your windows. It's safe for glass and can give you that streak free finish you looking for without causing a hazy residue. We are also able to use 3d final touch as a light cleaner this car was just waxed a day ago got a little bit of light rain on it and some of the dust collected on here so be able to make sure we clean this mild dust off without ruining any of the wax we just put on 3D FINAL TOUCH is just perfect for that as well also good for the plastics and glass that we just demonstrated and the smell is fantastic will go ahead and spray it directly onto the surface and using two rags just like waterless wash take and wipe up the dirt and take the dry one and buff in the shine. You want to do it on the plastics, and on the glass, you can do that as well. Take your dry towel and buff it in Leave you with that streak free clean window shine that you are looking. And there you go. This was the dirt that we just pulled off the glass and now we have a nice clean streak-free shine and all the dirt is removed. Thank you for checking out 3D products and 3D's FINAL TOUCH. Don't forget it's also great for a clay lubricant.
Final Touch

It's that final touch right before delivery of your vehicle. Y...

Final Touch Li...

Quick and easy way to remove fingerprints and buffer smears fo...
Product Videos
Directions
Quick Detailer: Spray sparingly onto the paint, glass or chrome and spread using a clean soft cloth or
microfiber towel. Flip cloth or microfiber over to buff until desired shine and clarity is achieved.

Clay lube: Spray product onto both clay and surface to create proper lubrication. Reapply as needed
then wipe surface dry.

Pro Detailer: Tip: Before storing your clay, spray 3D Final Touch to both your clay and the storage
container. This will allow easy removal of clay for the next use.
Find Similar Products by Category