Product Description
Low-Foam
Designed for use with extractors
Optical Brightener
Cleans & Deodorizers
This is a low foaming carpet degreaser that cleans and deodorizes carpet and upholstery. Contains optical brightener to bring out the original beauty while leaving no residue. Designed to work with extractors for heavy-duty jobs. Jasmine scented.
Extractor shampoo is the best solution available when you are in need of an upholstery and carpet cleaning agent. This extraction shampoo from 3dproducts is highly recommended especially when you want to remove all the grease, oil, dirt and dust that had accumulated in your carpet over time. Since this product is low foam you can safely use it in your extractors, whether you are a carpet cleaner, mobile detailer or car wash you don't have to worry about any soap residues remaining and altering original color of your carpet and upholster. Low foam means also saving your carpet extractor machine's life. You don't have to worry about clogging your extractor's pumps.
This carpert shampoo contains optical brightener to bring out the original beauty while leaving no residue.
This extractor shampoo gets the job done no matter how easy or difficult the task is. If you are worrying about that troublesome stain on your carpet, a carpet cleaning shampoo is just what you need. Lots of vehicle owners recommend this product especially when they see how effective it is in getting those stubborn stains off your car floor mats, car seats, and other fabric portions of your vehicle. Just be sure to test in an inconspicuous area first. So why bother browsing for more expensive cleaning agents when you can buy this affordable shampoo?
When it comes to upholstery cleaning shampoo, 3dproducts is your ultimate source. You can get one by the gallon or if you want to be well stocked, then you better choose the extractor shampoo that comes in 5 gallons. You don't have to worry about the cost since it is an inexpensive solution that will also keep the maintenance of your extractor in check, since you will be using a shampoo designed to be used with this type of equipment.
Where else can you find an extractor shampoo that does the job well? At 3dproducts, you are guaranteed that your carpet and upholstery will be clean without worrying about any damages or any soapy residues remaining. And with its Jasmine scent, the inside of your car will definitely smell good.
Get well stocked with this carpet degreaser and have an easier time maintaining the quality of your carpet and upholstery all the time. By purchasing extractor shampoo from 3dproducts.com, you will definitely get the job done easily.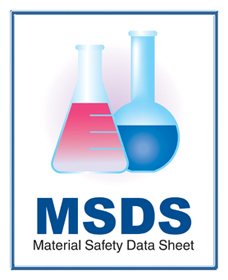 204X - Extractor Shampoo MSDS Sheet
* This MSDS Sheet is in .pdf format. Please download Adobe Acrobat Reader to view it. You can also right-click and 'save as' to save it.
Product Videos
Total Car Detailer - Upholstery
04:19
we're going to go ahead and extract all this dirt and grime you want to avoid scrubbing your upholstery too much because it is a fiber and it will break down the more you use brushes so the extractor actually are preserving the life of this you just got to make sure that you remove as much of this wet material as possible because if you don't you don't get all the wet in the soap out you're gonna get a little bit of a crunch. You can get a crunchiness to your upholstery and you don't want to sit down on a wet cushion also one of the biggest problems that that people come across is they put too much water on it sometimes without extracting. The stain appears to go away and really what's happened is it soaked down into the cushion and then what can happen when it dries it'll flash back and you'll see it again you really kind of want to push down into that cushion to make sure that you squeeze out as much liquid as possible when you're doing an extractor wow it's like two different seat it's like the right side had a seat cover on it. My right, Frank's left. So we've done the front seat took a little bit of work we're gonna see we can speed up time and the process. We're going to use 3D's Carpet & Upholstery Cleaner it's a foaming kind of a spot cleaner we're going to go ahead and shoot this down on that on the upholstery here give it a good little shake first and spray it on your really difficult areas you don't really want to do it too saturated but we got a whole bunch areas in this vehicle we can we can clean up so first thing we're doing we're going to spray with the carpet and upholstery cleaner here and it's going to foam and it's going to lift that dirt up as much as possible then you have a brush to agitate it if it's extremely dirty that way you're not doing as much work as we did on that front seat don't want to scrub too hard because it is upholstery and its fabric and you don't want to rip it, but you definitely want to use a nylon brush to be able to remove some of us to make your job a lot easier a lot of times instead of having to pull out an extractor, you'll be able to do it with the 3D products but this thing needs so much deep cleaning we might as well use a carpet extractor. Now see how much easier that is? It cleans it right up. You'll see that the seat belts are a little bit dirty to you can clean those off with either orange degreaser or even that foaming upholstery cleaner will do that job too. We are letting the chemical and the machine do the work all he is doing is just applying moderate pressure, pressing down cleaning it removing all as much of the moisture as possible, remember you don't get enough of the moisture out you can cause some dye back and some and some of the stains might come back a little bit gotta make sure you get it all out with some of the the residue and some of the dirt will still be in there if you don't get that moisture out. WOW! look at that like magic
Total Car Deta...

we're going to go ahead and extract all this dirt and grime yo...
Product Videos
Directions
DIRECTIONS:
Depending on the condition of the carpet or upholstery, use 4 to 8 ounces of 3D Extractor Shampoo for every 5 gallons of water. Although this product is low foaming, it is highly recommended to add an antifoaming agent as well. Thoroughly clean the carpet or upholstery with your extractor and let it air dry. If carpet is heavily soiled, first use 3D Orange 88 Citrus Degreaser as a pre-spotter.
Find Similar Products by Category
Customers also viewed